Mules & Horses
For more information about mules for sale, e-mail farm@coyote-run-farm.com or call Matt–515-689-8219
We take great pride in our equine enterprise. Our production herd consists of our jack Petie and brood mares originating from a long line of Russell pony mares bred to Foundation Quarter Horses.
We specialize in our own saddle mules trained by us using natural horsemanship. Currently we have seven mules 6 to 9 years of age.  Five are for sale.  We aim to find good fits for our mules' new owners and provide a 30 day full refund policy, provided the mule has had no physical injuries.
Petie is the sire of all of our mules and throws confirmation, color, and great disposition.
We stand Petie to a limited number of outside mares. Please contact us for more information.
Matt's cousin Loraine gets a riding lesson on Arnold.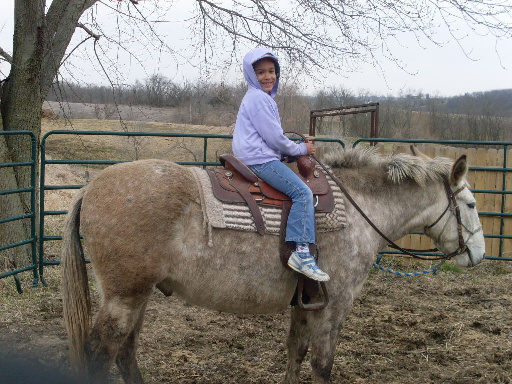 Matt's cousin Rose poses with Maria during the 2010 garlic planting party.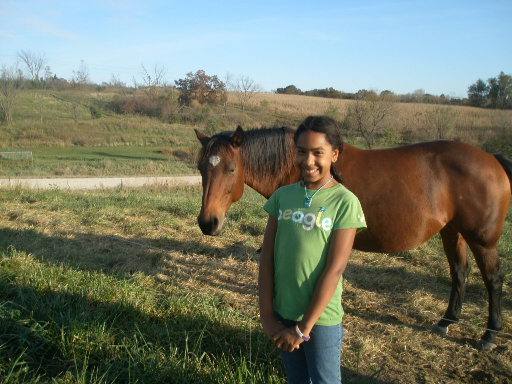 The horse and mules back lit with a Coyote Run Farm sunset. Poultry and Petie are the only livestock that get shelter. The equines and bovines are out under the sky regardless of weather. Wind breaks, good quality feed, and open water will keep animals fit in even the most severe Iowa winters.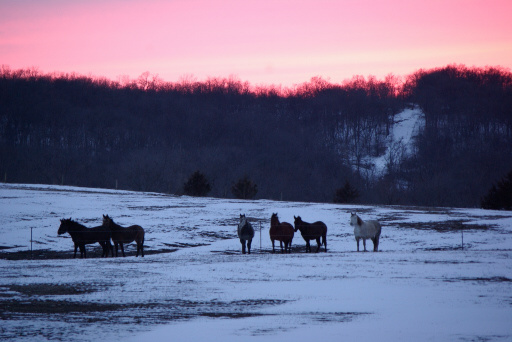 Matt's cousin Tanner gives Petie the thumbs up!